Radio Astronomy (The ALMA Project)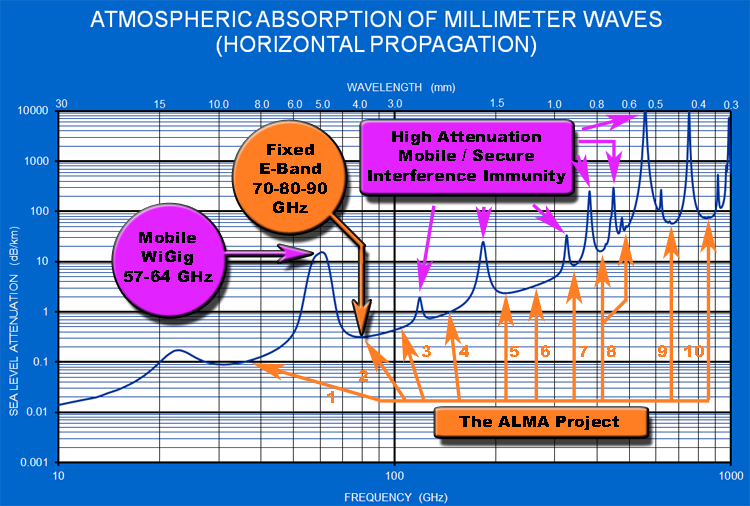 The Atacama Large Millimeter/sub-millimeter Array (ALMA) is an array of 66 high-precision radio telescopes in the Atacama Desert of northern Chile.  An international partnership of Europe, North America and Japan in cooperation with the Republic of Chile have successfully deployed this mm-wave system with spectrum coverage from 30 to 950 GHz.  The purpose of this antenna system is to empower scientists from around the world to unravel longstanding and important astronomical mysteries.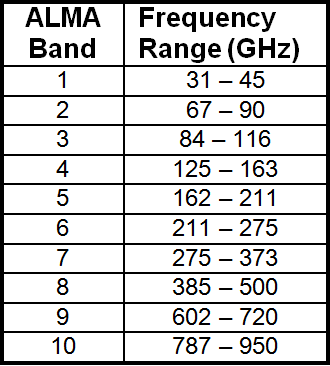 On the mm-wave frontier, the ALMA Project is arguably the first international success story.  In addition to the underlying mm-wave technology, the lack of standards was a primary cause of confusion and delay in the deployment.  These standards span the full gamut of the application from band designators to waveguide interfaces.  Equally painful was the absence of traceable standards for independently verifying critical system performance criteria.  It was easy to grant a sole-source justification due to lack of standards, but the trickle-down effect of products without standards initiated a painful era of incompatibility issues across the globe.  In terms of electrical performance, waveguide irregularities were shown to cause undesirable degradations; subsequently, the needs for anti-cocking and further flange alignment features were documented.