OML offers a new option for its signal generator frequency extension module, SxxMS.  Already available with options for manual adjustable attenuation and DC power connection to Keysight's PSG; the source module now includes an option for electronic attenuation.  The SxxMS Series will expand your existing microwave Signal Generator capabilities to conduct measurements from 50 to 500 GHz.  Easily connected to the output of a signal generator; this module enables high performance source for your DUT, allowing characterization of your DUT with superior performance in terms of output power, spurious and harmonics to provide accurate results.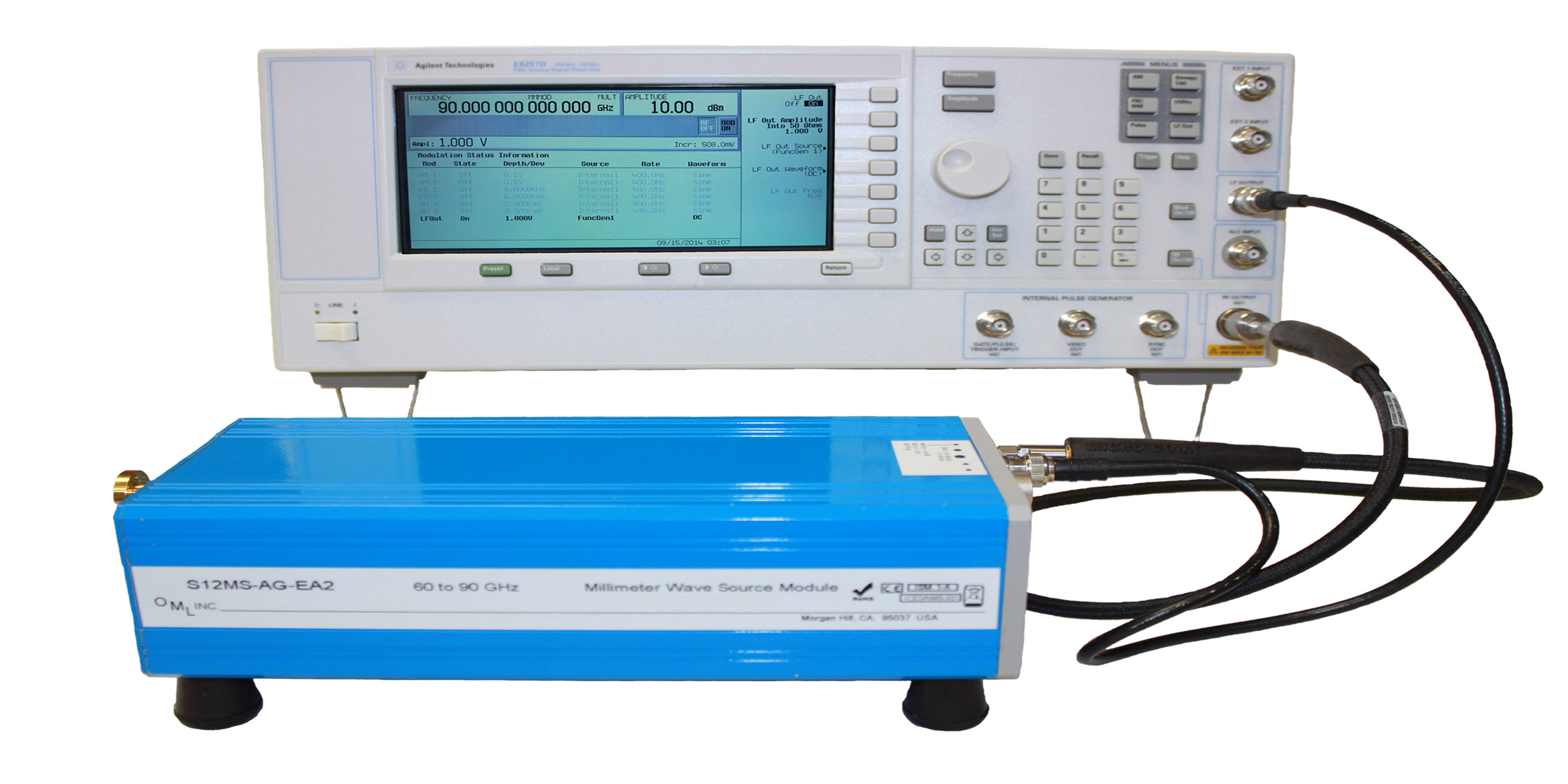 Now with the option of electronic attenuation you can master your power with this module by controlling the attenuation through a DC voltage or through Keysight's
PSG with option UNT. Power leveling and power flatness can now be achieved through simple computer control.  This option comes in various attenuation values which are: option –EA1 that adds 0 to 20 dB typical adjustable attenuator to the RF path, –EA2 that adds 0 to 40 dB and –EA3 that adds 0 to 60 dB.
This option is currently available in waveguide bands from 50 GHz to 110 GHz; above 110 GHz contact factory. Model number is SxxMS-EA.  OML's innovative millimeter wave frequency extension products can help you with your testing in the emerging application areas of radio astronomy, communication, imaging, biomedical and more.
Check out the below videos detailing the installation and operation procedure for the electronic source module.